- About Me -
My name is Michael J McLaughlin, but you may recognise me from your TV, because I am also an Actor (Jonathon Michaels) and a Singer and have been performing for over 20 years.
- What makes me the Right choice ? -
I have performed at over 200 weddings!! Yes seriously 200! As a teenager I performed at many many weddings as the Head Chorister for a London Cathedral, then as an adult I have performed in many services as the Wedding singer, and other weddings as the reception entertainment, After getting Ordained in USA I officiated ceremonies as the Minister. Now back in the UK, I have my celebrant certification.
I love getting to know people and putting on ap great show, which is why I'm now also an Independent Celebrant. As an Actor I have a large wardrobe of costumes, so maybe you would like a Themed Wedding? Re-enactment, Cosplay, Period?
If you want something a bit different, let's have a chat about it.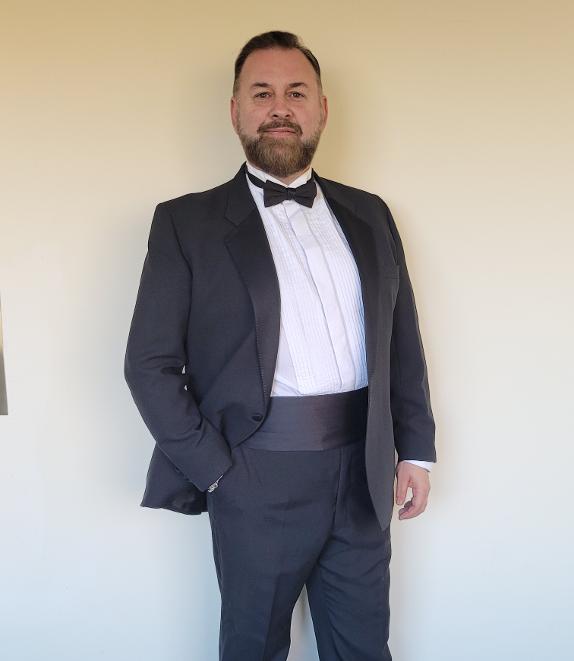 A few little known facts about me..
I became an Ordained Minister in 2018 for The church of California

I once sang for Pope John Paul II in The Vatican on Easter Sunday

I'm a member of The Eccentric Club in

London's

Mayfair

I used to be a Singagram

I've played several well known serial killers for Sky TV
Copyright Celebrate with The Celebrant